Sound Corrections Chiropractic is proud to bring Atlas Corrections to Utah. This is the first time that this technology has come to the Utah area. Dr. James Beadle not only is proficient in Atlas Corrections, but is also one of the lead instructors of the technique to other chiropractors. He has been helping teach at Life Chiropractic College West for the past three years to help students grasp why the atlas is so important and how to correct it using the latest technology. Now with this technology in Utah, they are helping Utah become a healthier place one person at a time.
Our Team
Dr. James Beadle
Chiropractor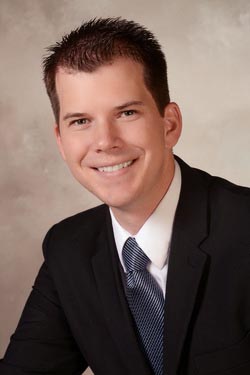 A graduate from Life Chiropractic College West, Dr. James Beadle has always believed in becoming as efficient as possible. This has prompted him to use technology to better people's lives whether through chiropractic or while teaching in higher education. Dr. Beadle worked as an IT specialist before changing careers to become a Chiropractor. He jokes that instead of fixing computers he is fixing humans. His main focus has been with children as he is completing his diplomate in pediatrics with the ICPA. His focus is in Advanced Alignment and Wave Technology. Dr. Beadle has developed an e-course for chiropractic students to teach them the techniques that he uses in his practice. This has fueled his passion to not only refine his skills, but also to help lift up the next generation of chiropractors. He practiced in Florida with the developers of the technique which further refined his determination to return back to Utah to provide care for his family and friends.
He has a passion for music; he played the tuba in school for eight years. At age nineteen, he served the Lord on a two year LDS mission in Chile. He not only learned Spanish, but fell in love with the culture and the gospel. He has been happily married for six years and has two beautiful daughters.